Boston
Erotic, Sensual, Tantra, Therapeutic and NURU Massage


Lavanya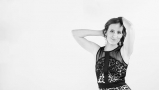 Come, relax and unwind
Come relax and unwind as you deepen your threshold for pleasure. Allow my expert hands to guide you to exotic bliss. Benefits are lasting longer, more pleasure with your practice and with a partner, skills in leading sessions with women. Sessions Monday - Friday 9am - 5pm Please call to book. 415.342.7738 ...
Massage Profile
Specialized in : Erotic, Sensual, Tantra, NURU massage
Paz

Tantra & Exquisite Massage
My sanctuary is a discreet, safe and inspired place ~ with gentle hypnotic music; fresh linens; and luscious organic, unscented lotion. My skills are deeply intuitive and exquisitely honed ~ seamlessly carrying you into an erotic experience of nourishment, authenticity and profound surrender. Kindly note that...
Massage Profile
Think of Paz as a being from another world, a 'bridge' to guide and transport you, with gestures and whispers,...
More massage review
Kind, intelligent, enlightening, beautiful, patient, sincere, divine are a few words that come to mind when thinking of Paz. ...
More massage review