Reese

Erotic massage in Boston.
Hello gentlemen! I can soothe away your stressful day. I am no ordinary Certified Massage Therapist or Tantric massage therapist and I will provide you with no ordinary massage session. I am looking for a mutually rewarding experience in return…I have an intoxicating smile and hands of an angel that will soothe, refresh and love your entire body from head to...
Massage Profile
Specialized in : Erotic, Sensual massage
Lavanya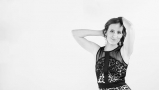 Sexy Tantra Pleasure
Hey, What's your desire? Come relax and unwind as you deepen your threshold for pleasure. Allow my expert hands to guide you to exotic bliss. Benefits are lasting longer, more pleasure with your practice and with a partner, skills in leading sessions with women. Worship the Goddess in 2+ hour sessions. :) I look forward to meeting you soon. Sessions Monday - Friday 9am - 5pm Please call to...
Massage Profile
Specialized in : Erotic, Sensual, Tantra, NURU massage
Melissa

Erotic massage by Melissa
hello,I am Melissa. Massage therapist. I invite you to experience an enticing full bodywork sensual massage at the hands of a beautiful goddess who knows just what you need. Let my skilled, blissful sensual touch unwind all the stress and tension in your body and mind. I will help you let go, relax, feel nurtured and empowered with a deep relaxing...
Massage Profile
Specialized in : Erotic, Sensual massage
Paz

Tantra & Exquisite Sensual Massage with a Beautiful European Goddess
My art is about sensual connection and loving exploration of your sexuality. My sanctuary is a discreet, safe and inspired place ~ with gentle hypnotic music; fresh linens; and luscious organic, unscented lotion. My skills are deeply intuitive and exquisitely honed ~ seamlessly carrying you into an erotic experience of nourishment, authenticity and profound surrender. ...
Massage Profile
Think of Paz as a being from another world, a 'bridge' to guide and transport you, with gestures and whispers,...
More massage review
Kind, intelligent, enlightening, beautiful, patient, sincere, divine are a few words that come to mind when thinking of Paz. ...
More massage review