VyraWang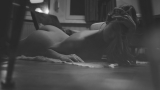 An unforgettable experience, unique in every way.
An unforgettable experience, unique ineveryway. Thank you for spending your time on my web. My name isVyra Wang, anINDEPENDENTmasseuse who base in Manhattan, New York City. Who has a significant years of working with established spa in a 5 stars hotel, in the U.S./U.K./Asia.I really lovegiving a relaxing & sensual massage for the kind-hearted/well groomed gentlemen. About me: ETHNICITY:Mixed American (Caucasian/Korean) AGE:23 HEIGHT:5ft. 5...
Massage Profile
She is new on TouchByVenus! I'm glad I call Vyra, she is definitely a hidden gem. I love the smell of...
More massage review
Specialized in : Erotic, Sensual, Tantra, Therapeutic (non sensual) massage
MaAvarea

Tantric Bodywork Goddess
I invite you to explore the pleasure of your being. My massage sessions are truly uninhibited sensual exploration that will take you ona pleasing journey through your senses and beyond. See me at Maavarea.com...
Massage Profile
Specialized in : Erotic, Sensual, Tantra massage