Connecticut
Erotic, Sensual, Tantra, Therapeutic and NURU Massage


An Extraordinary Encounter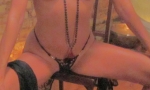 An Extraordinary Encounter Mar 30th-April 25th
Greetings! Tantra is ancient method that can be used to channel erotic energy with sacred intentions. I am an authentic seasoned guide and my methods are easily learned. Tantra can provide the most beautiful powerful extraordinary encounters: a profound state of relaxation, peace, and well being as well as awakening, vibrating and exuding high frequencies. You are re-newed as...
Massage Profile
Absolutely the best massage experience I have ever had, simply amazing..............
More massage review
Awesome Tantric experience, one of the best I've get (and I've get a lot of them)! She has an extended knowledge...
More massage review
Sofia

Tantra Massage Teacher and Trained Bodyworker
Sensual Ceremony and Tantric practice have been the most powerful influence in my spiritual evolution. The practices that I have learned and make a part of my life allow me to rest deeply in my humanity... my senses, my emotions, my desires and to be generous, compassionate and awake in them. I'm definately not a "guru". I'm a passionate student...
Massage Profile
I've met Sofia a number of times for her massages and she is the best I've ever met! She provides...
More massage review
Specialized in : Erotic, Sensual, Tantra massage