San Francisco
Tantra Massage


Divinelovespell

Donít wait relax in bliss relax in it now...
Chemistry and Conversation with a witty woman.. My space is very private, relaxing , intimate, and comforting for two. Let me relax your mind from the days stressful intrusions. Feel my warm hands relax you. Strong, intuitive pleasure and in the end you let go all of your tension and bask in the bliss of my touch..... My massage training will...
Massage Profile
Specialized in : Erotic, Sensual, Tantra, Therapeutic (non sensual) massage
Hazel

Sweet Loving Touch ! Talented Certified Massage Thearpist
Imagine The Feeling Of Satisfaction and relaxed". No Need To Worry About Time When We Are Together. I Do Not Find Pleasure In You Leaving Prematurely. So Be Prepared To Be With A Therapeutic & Sensual Provider That Fully and Totally Enjoys What She Does. I am trained female Certified Massage Therapist and I have a High Level Of Integrity Which...
Massage Profile
Specialized in : Sensual, Tantra, Therapeutic (non sensual) massage
Sacred Fire Temple

Sensual massage therapist
This is my offering to you, transporting and transcending time and space, bringing you to sensual massage, loving magic; changing our world from the ordinary to a sacred temple where intimacy, sensuality, and healing runs sweet and thick as warm honey. We embrace, feeling each others' heartbeats, soft music, warm orange glow of flickering candles, gently spiced air. A delicious, undulating...
Massage Profile
Specialized in : Erotic, Sensual, Tantra massage
Elle

Tantric massage
For those willing to open to possibilities involving the integration of body, mind and spirit I offer sessions in Sacred Sexuality Coaching and Tantric Massage. This wonderful "BODY AWAKENING" can create profound ecstatic and pleasure states that can be experienced during and well after the end of the session. The caring presence I hold creates an...
Massage Profile
I've had many Tantra sessions in my life. I was in the mood for another one so I called Elle....
More massage review
Specialized in : Erotic, Sensual, Tantra massage
Cadence

Magnetic & Mesmerizing: Tantra Under the Care of Cadence
Allow yourself to be moved to your core & entirely realigned with a consciously curated experience full of warm connection, divine adventure & the pure thrill of heightened sensory stimulation. I come to you as... a curious & creative seeker of truths, a seasoned student of the sensual arts, a genuinely passionate erotic enthusiast, a skillful guide of subtle sensations,...
Massage Profile
My wife and I wanted to experience something new, and Cadence did not disappoint. We were very comfortable from the...
More massage review
Cadence is truly a master at what she does. She brings a beautiful combination of creativity, mindfulness, skill, passion, love,...
More massage review
Angela

Blissful Loving Tantric Touch By European CMT
I invite to a deeply caring and blissful journey of sublime relaxation and healing. My offering to you is a delightful blend of skilled therapeutic, sensual and optional tantric techniques either as Incall in Mill Valley or Outcall sessions to your SF, Marin County or Bay Area Hotel. My Incall location is in a quiet and beautiful private setting, a sanctuary...
Massage Profile
Not pictures of her. Older lady, not the most sensual and walks with a limp....
More massage review
I have seen Angela a few times at her location, a comfortable home studio with a very inviting and relaxing...
More massage review
Raven Rose

Incredible Touch- loving, sensual massage and deep tissue massage
Hello Dear Men, 
 I am Raven Rose. Ask me for what you want. As I aim to please. It is likely I can meet your needs. I am confident. I am loving, warm and playful too. I move with conviction, courage and grace. Positive. Inspiring. Uplifted. Slightly mysterious. I am a curious child, an explorer with a...
Massage Profile
Specialized in : Erotic, Sensual, Tantra, Therapeutic (non sensual) massage
Holly Day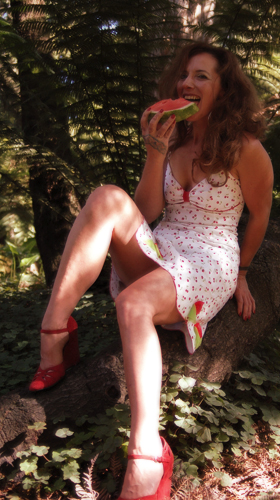 Ready to feel an erotic massage?
I am a playful, passionate devotee of imaginative expression, and it will delight me to be your muse. Let's connect on a level that you've only dreamed of, and create a masterpiece from your sensual visions... Life is our canvas, and all of life is a work of art in progress. An artful and creative...
Massage Profile
Specialized in : Erotic, Sensual, Tantra massage